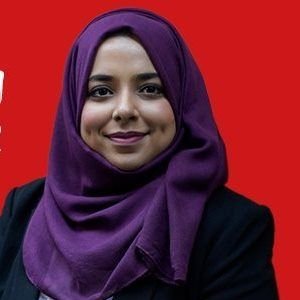 Apsana Begum, MP for Poplar and Limehouse, addressing Tower Hamlets refuse workers on their picket line said:
"I am proud to stand with striking refuse workers in Tower Hamlets today.
"No one wants to have to take strike action.
"It has been clear from the start that the way to resolve the dispute is to negotiate and reach a fair and just agreement.
"This past week has served to highlight the vital service these frontline workers provide our community.
"Yet, it is unacceptable that the cost-of-living crisis continues to hurt workers and that more and more people can't make ends meet.
"Rather than listening to workers, Tory anti-trade union laws seek to make it even harder for working people to organise for their rights.
"All people deserve fair pay and conditions – from refuse workers to hospital cleaners to doctors to lecturers.
"Whether in Parliament and on picket lines – I am in solidarity with striking workers standing up against unfair wages and working conditions."