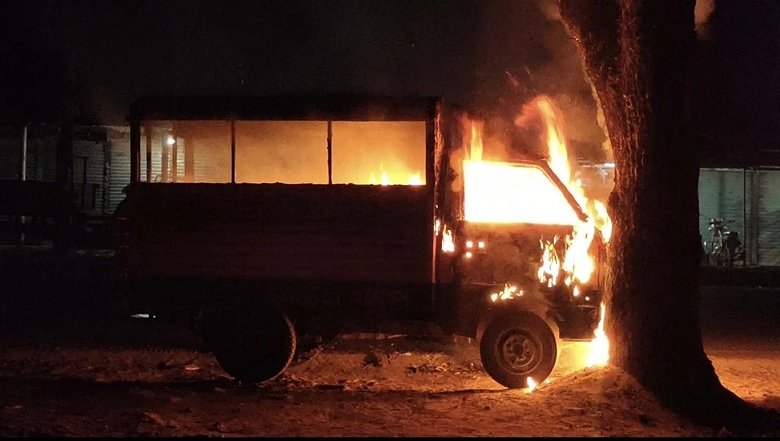 Miscreants set fire on a human hauler (leguna) in Sylhet city on Wednesday night, during the first day of the countrywide 48-hour blockade enforced by BNP-Jamaat and like-minded opposition parties.
The incident took place at around 8.45pm at Dashpara area under Shah Poran Police Station in the city.
According to witnesses, a group of 15-20 arsonists stopped the passenger carrying vehicle and started vandalising it. When the all passenger got off the vehicle, they poured it with petrol and set on fire.
Being informed, police rushed there and doused the fire with the help of locals, said Md Ajbahar Ali, Deputy Commissioner of Sylhet Metropolitan Police.
Police are investigating the incident to identify the miscreants and arrest them, the police official added.
Earlier in the evening, a chase and counter-chase happened between the BNP supporters and police after the opposition party brought out a torch procession just before announcing the polls schedule by the Election Commission in Sylhet city's Jindabazar area.